Hikes in Zagorochoria
Discover all the beautiful landscapes of Zagori, admire one of the Drakolimni lakes and climb to the tops of mountains of Zagori and Konitsa.
Dare to spend with our experienced guides, the deepest gorge in Greece and in the world, according to Guinness World Records, the Vikos Gorge. Cross beautiful cobbled streets and pass over stone bridges selecting one of the recommended walks.
Rafting Voidomatis
The Rafting is not, simply, "sailing raft (raft)", as its name suggests, but something much more exciting and fun. It is the river descent – with mild or long flow-by inflatable boat. One of the rivers of Epirus, Voidomatis, located in Zagorochoria offered for your first contact with rafting, it has little difficulty (level 2 from 6)
Horse Riding
Experience the amazing Horse Riding, in the mountains of Zagorochoria, dive into the nature and relax your mind and body.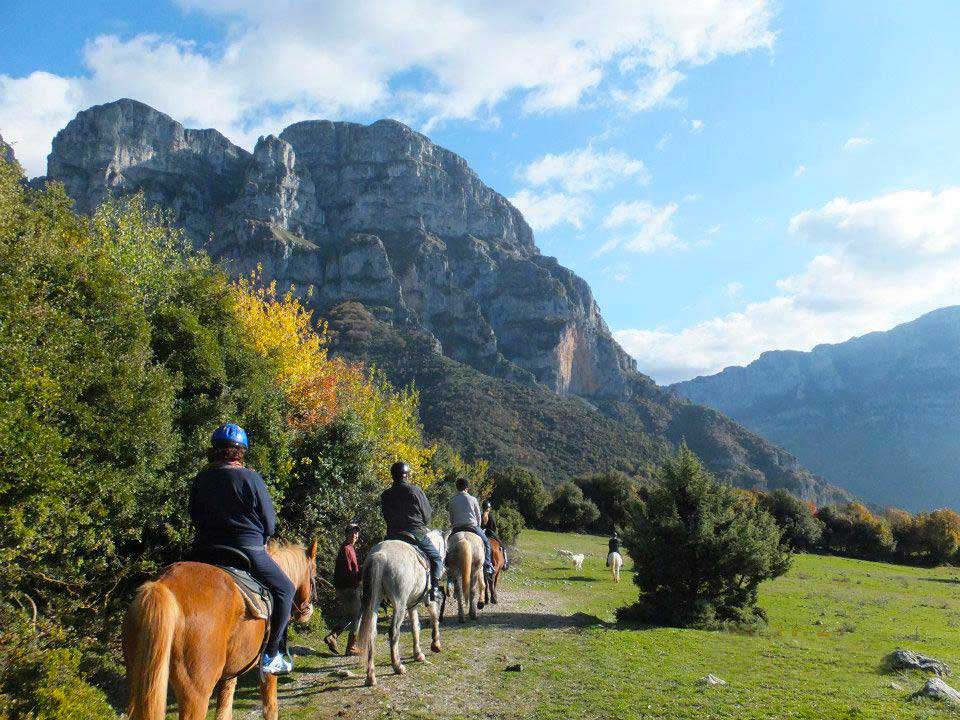 Mountain bike in Zagorochoria
Choosing one of the cycling routes you will have the ability to cross unique landscapes of great natural beauty and make a particularly interesting activity while moderate exercise combined with the view of the landscape, we are sure, that will reward you. All you need is to take the decision to do this activity.